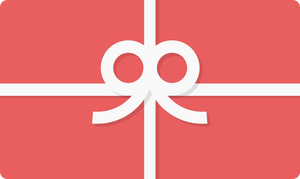 Shopping for someone else but not sure what to give them? Give them the gift of choice with a William & Lauren CO gift card.
We offer two types of gift cards. 
1. The traditional gift card with a set amount.  If you would like a physical card mailed just let us know and we'll get you one. 
2. Looking to gift the experience so your special someone doesn't have to pay a thing? We can do a gift card for a "Custom Suit" and invoice you for the total amount after the appointment. Send us a message through Contact us and we'll get you setup to gift the experience. 
Customer Reviews
11/17/2021
Jon E.

United States
Misunderstanding?
When I originally inquired about your gift cards for my Son's Christmas. I understood that you could mail me a $200 Gift Card card with his name,to my address. Then I could present it in a Christmas card at the Family Christmas.What I received were 4x $50 gift cards totaling $200 with no recipient's name. Did I misunderstand how you do your cards? If so,is that the only way you do your cards for future purchases. Thank you for you help.
10/20/2021
Shauna C.

United States
Wish I could send to person
Easy to use but didn't see option to send directly to person. Can they use what I purchased under my name?
04/04/2020
Monica Y.

United States
Give the gift of style
When my dad drove to OKC from Texas to repair my car (just to make sure it was done right), I just HAD to find the perfect gift to say Thank You! My dad is a dapper dude, so a W&L gift card was the perfect gift (and still cost less than my car repairs would have)! Can't wait to schedule dad's appointment with Lauren. He's going to have a blast customizing every aspect of his suit.