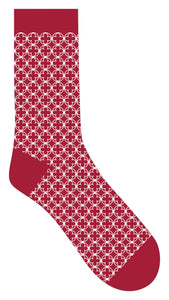 This product is part of the W&L x Lead On Collection. The Lead On Collection combines OU's stunning traditional visuals with the campaign's future-focused aesthetic. These elegant designs offer opportunities to represent the Lead On campaign and celebrate school spirit with understated products that fit right into your workwear or formal wear collection. 
80% combed cotton, 17% nylon, 3% spandex
one size- fits sizes 9-12
This product is currently production, the images attached are just mock ups of a close representation of the product. Expected delivery in 12 weeks.